Brainchip shares exploded this morning after the billion-dollar company promising to build computer chips that mimic the workings of the human brain and said volume production of its microprocessors has commenced.
Shares jumped by as much as 30 per cent to 68.5c after the announcement.
Brainchip founder and CEO Peter van der Made said: "This move to manufacturing is a major milestone for BrainChip and for the industry at large as the first realistic opportunity to bring AI processing capability to edge devices for learning, enabling personalization of products without the need for retraining."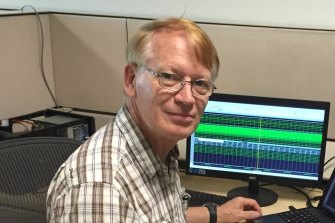 Brainchip said production units are expected to be available around August 2021.
Brainchip's market valuation soared above the billion-dollar market last year on the promise that commercialisation of its technology was just around the corner.
Brainchip shares are up 60 per cent this year and have ballooned by more than 1100 per cent over the past 12 months.
It's a favourite on the ASX_Bets Reddit forum. One user posted 'SEE YOU ON PLUTO 🚀🌌🚀' after this morning's announcement.
The company reported a $6.86 million loss in August on revenue of just $13,397 for the half year ending June 30 – an 80 per cent drop on revenue generated in the prior first half.
Before Christmas Brainchip finally reported its first paying customer contract months earlier than expected.
It announced the signing of an intellectual property license agreement with the US subsidiary of Japan-based Renesas Electronics.
The agreement provides for various payment terms including the payment of ongoing royalties based on the volume of units sold, commencing at certain agreed volume threshold and the net sale price of the customer's products, the company said.
For the year ending December 31, Brainchip reported a loss of $US26.8 million of revenue of $US120,829.
Brainchip recently parted company with its CEO Robert Nardelli after a mutual agreement to terminate his contract "without cause, effective immediately" allowing him to leave the company and "pursue other interests".