Bitcoin (CRYPTO:BTC) and Ethereum (CRYPTO:ETH) are each rebounding, but unfortunately for cryptocurrency investors, it doesn't look like they will be revisiting their recent highs anytime soon.
Over the past two days, Bitcoin has made a nice move. It has gained about $5,000 and it's trading at its highest level in about three weeks. But in doing so, it has become very overbought and now the rally seems to be losing momentum.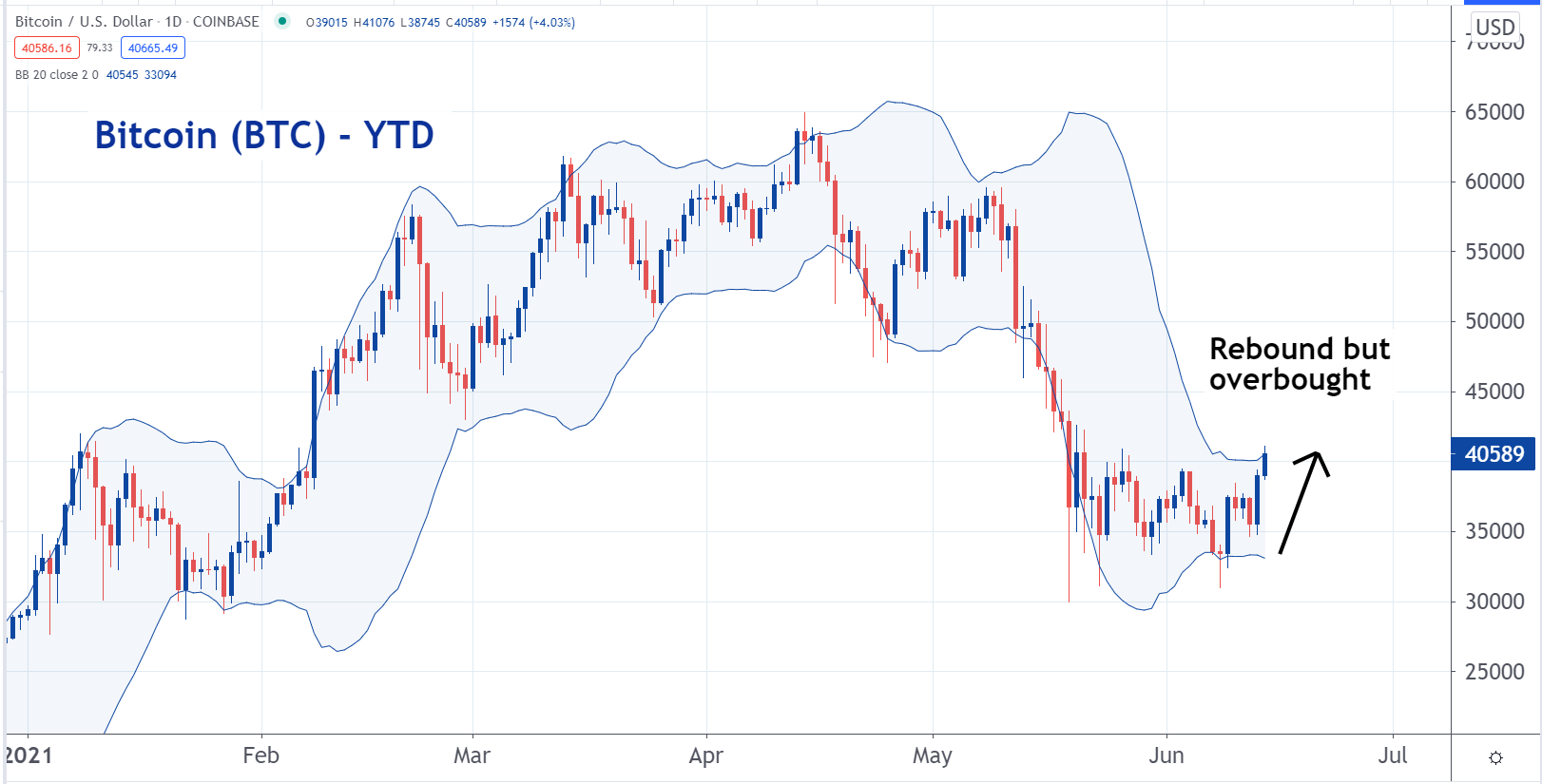 See Also: How To Buy Bitcoin
Ethereum has gained about $200 over the past two days, but this only puts it back to where it was last week. It's still far below the May 12 high of $4,380.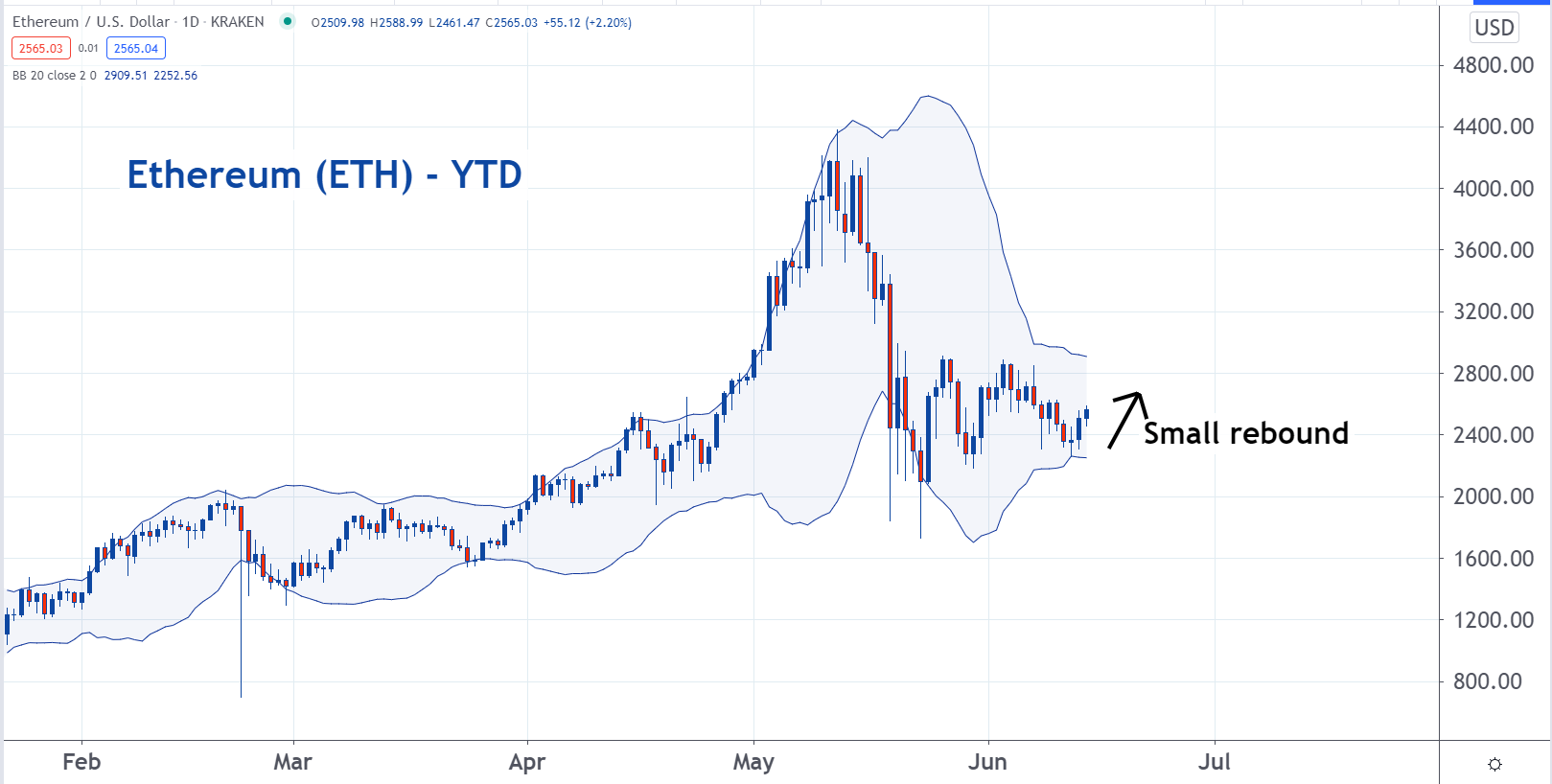 See Also: How To Buy Ethereum
For the latest in financial news, exclusive stories, memes follow Benzinga on Twitter, Facebook & Instagram. For the best interviews, stock market talk & videos, subscribe to our YouTube channel.
© 2021 Benzinga.com. Benzinga does not provide investment advice. All rights
reserved.